2017 CHAMBER MUSIC INSTITUTE FELLOWS



Alexey Pudinov, piano 
Celebrated by the press, nominated for the "German Piano Award 2013″, received "Steinway Award 2014″ and "First LMN Menuhin Prize 2016″ in Frankfurt, "G. Gershwin Best Performance Prize 2015″ in New York, he has won awards from competitions in Germany, Austria, Finland, Czech Republic, Russia and Ukraine, Alexey Pudinov plays concerts in several European countries and Russia. He has given concerts at the Chopin Society Taunus and International Piano Forum Frankfurt, and performed as soloist and chamber musician in such venues as the Alte Oper Frankfurt, Dukes Hall London, Walter Hall Toronto, Schloss Johannisberg, Schloss Vollrads and Schloss Weikersheim; also, he has performed at several festivals including Kasseler Musiktage, Schleswig-Holstein Musik Festival, Rheingau Musikfestival, Lux Festspiele, Kronberger Musiktage, Seligenstädter Klosterkonzerte, Michelstaedter Musiknächte, and the Toronto Summer Music.
Born in 1988 in Russia, he pursued his piano studies with Ludmila Smeljanskaja. Since 2006, Alexey lives in Germany. He completed the "Konzertexamen" at the HfMDK Frankfurt and a postgraduate Artist Diploma in Piano Performance at the Royal College of Music in London. In addition, in June 2016, he completed a postgraduate Chamber Music Degree at the HfMDK Frankfurt. Norma Fisher, Angelika Merkle, Leon Fleisher, John Perry and Jörg Widmann paved his artistic imprints.
Alexey has performed with the TV Orchestra Slovenia, Frankfurter Museumsorchester, Junge Sinfoniker Frankfurt and Sinfonieorchester Giessen. His chamber music partners have included: Emily Nebel (Violin), Mario Riemer (Cello), Emmanuelle Beaulieu-Bergeron (Cello), Jonathan Crow (Violin), Paul Coletti (Viola), Jörg Widmann (Clarinet), among others.
His performances have been broadcast on the SWR (Südwestrundfunk), HR (Hessischer Rundfunk) and Wartburgradio.
Alice Hong, violin
Alice Hong holds degrees from Rice University's Shepherd School of Music with Cho-Liang Lin as a Dorothy R. Starling Foundation Scholar and the Cleveland Institute of Music, with a composition minor. She is a Harold Carter Fellow at University of Toronto, pursuing her DMA with Jonathan Crow. Alice has performed in recitals across America, Canada, Czech Republic, and China in venues such as the Kennedy Center in Washington, DC, Avery Fisher Hall in New York City, Severance Hall, Kneisel Hall, Sarasota Music Festival, Spoleto USA, the Banff Centre, Heifetz Institute of Music and Colorado College Summer Music Festival. Her performances have been featured on WABE 90.1 Atlanta and WSMR 89.9 Tampa, and she has held leading positions for orchestras at Spoleto USA, Sarasota, Colorado College, the Cleveland Institute, Shepherd School Symphony Orchestra, Brevard Music Center, and ensembles and opera productions at the Banff Centre. As a chamber musician, Alice has performed alongside esteemed musicians such as Frans Helmerson and Mihaela Martin, Andres Diaz, Barry Shiffman, Miguel de la Silva and members of the Atlanta Symphony. She has also been a featured performer and composer in Atlanta Symphony's Conversation of Note series with Robert Spano and toured with Heifetz Institute's Heifetz on Tour series.
As a composer, Alice has had compositions performed in Hungary, Netherlands, China, Czech Republic, Canada, America, and in film-scores for Studio3D productions. She is signed with Edition MatchingArts publishment and have won multiple awards from the ASCAP Morton Gould Awards and first prizes at Pikes Peak Young Composers Competition, Keuris Competition, among others.
Boson Mo, violin
Winner of Third Prize at the 2013 Michael Hill International Violin Competition, Boson Mo was named as one of Canada's "30 under 30 Top Classical Musicians of 2015" by CBC Radio-Canada. As the only Canadian candidate at the 2015 International Tchaikovsky Competition, he was awarded the "Prix Joseph-Rouleau" at the 2010 Montreal International Violin Competition and is a recipient of Canada's prestigious Sylva Gelber Foundation Award. Additionally, he is a two-time winner of Canada Council for the Arts' Musical Instrument Bank loan. Boson has also competed at other major International Violin Competitions such as the Queen Elisabeth (Brussels), Menuhin (Beijing), Indianapolis, and Singapore.
Hailed by the Houston Chronicle as having "stole(n) the show…with his rousing assertion of Fauré's Violin Sonata…" at his Da Camera of Houston début, Boson's 2016-17 season include those at the Swannanoa Chamber Music Festival, Music Mountain Chamber Music Festival the Center for Jewish History and Christ & St. Stephen's Church in New York City, a re-engagement with Da Camera of Houston, while his 2017 summer will see performances at Müzewest of Vancouver, the Montreal Chamber Music Festival, Festival Pontiac Enchanté, etc.
A graduate of the Cleveland Institute of Music, Boson is completing a Doctoral degree at the Shepherd School of Music at Rice University under Paul Kantor. Boson currently performs on a violin by Carlo Antonio Tononi (1757), graciously on loan from the Canada Council for the Arts.
Brandon Xu, cello
Cellist Brandon Xu began on the piano from the age of 4, and began studying the cello at age 12. Recently acclaimed by the Chicago Cello Society, his performances have been featured in media such as WICR 88.7 Classical FM Indianapolis, KING 98.1 Classical FM Seattle, and KMFA 89.5 Classical FM Austin. For two seasons, Brandon was a section cellist with the Carmel Symphony Orchestra from the age of 16 and is now a regular substitute cellist with the Indianapolis Symphony Orchestra. Most recently, he has performed at the Nickel Plate Arts Festival, the University of Vermont with pianist Nelson Padgett, and in Beijing, China with pianist Wang Xiao. Brandon was also a runner-up at the 2014 Ft. Wayne Competition. Brandon has performed in a many masterclasses for artists such as Carter Brey, Nicolas Altstaedt, the Emerson Quartet, the American Quartet, and others. With his piano trio at the Eastman School, he was a finalist at the 2016 Coltman Chamber Music Competition, as well as the MTNA Chamber Music Competition. He was a recipient of the United States Presidential Award for Academic Excellence under the Bush Administration, and currently is pursuing degrees in Financial Economics and Cello Performance under David Ying at the Eastman School of Music and the University of Rochester.
Ekaterina Manafova, viola 
The Russian violist Ekaterina Manafova was born in Moscow, where she started her music studies at the age of 5. After she graduated the Central Music School in 2010 , Ekaterina entered the Moscow State P.I.Tchaikovsky Conservatory where she made her diploma with distinction in 2015.
In April 2016 she started her master degree studies with Prof. Wilfried Strehle at the "Universität der Künste Berlin". Next to her studies, Ekaterina attended masterclasses with Michail Kugel, Paul Silverthorne, Douglas McNabney, Simon Rowland-Jones, Aleksander Zemtsov, Andrej Vijtovich and Tatjana Masurenko. In 2013 she co-founded the Violette Trio, with which she performed in cities like Vienna, Salzburg, Montreal, London, Reims and Moscow.
Inspired by working with artists like Peter Lang, Aleksander Bonduryanski, Axel Strauss, Felicia Moye, Pavel Gillilov, Cordelia Höfer-Teutsch and Enrico Bronzi, Ekaterina focused early on her work as a chamber musician. Further, she is member of the Mozart Chamber Ensemble, solo viola in the Sandor Végh Chamber Orchestra and performed with artists like Menahem Pressler, Thomas Zehetmair, Heinrich Schiff and Hans Graf. In 2015, she received a full scholarship for participating at the "Talis International Music Festival" in Switzerland as well as for the AIMS Festival in Solsona(Spain) in the year 2016.
She plays a viola from Felix Scheidt from the year 2013.
Emily Eng, viola
With equal facility as both a violist and baroque violinist, Emily Eng enjoys a diverse musical life in chamber ensembles and orchestras with either gut or steel at her fingertips. Her work has included concerts with Tafelmusik Baroque Orchestra, Orchestra of the Age of Enlightenment, Hamilton Philharmonic Orchestra, the National Ballet Orchestra, iFuriosi, Academy Concert Series, Toronto Symphony Orchestra, Soundstreams, and the Canadian Opera Company. Founder of the fictitious baroque ensemble NO GUTS NO GLORY, Ms. Eng is in demand as a transsectional player, and has had the unusual opportunity to perform years of Handel's Messiah with Tafelmusik as a first and second violinist, violist, and thrice as cellist in the encore Hallelujah chorus at Massey Hall. Ms. Eng studied at the Interlochen Arts Academy, the Juilliard School, the Glenn Gould School, and the Amsterdam Conservatory with the generous support of a Canada Council for the Arts grant. She teaches privately in Toronto and spends her time apart from musical life practicing martial arts, Thai massage, and motherhood.
Canadian pianist Geoffrey Conquer was born into a musical family and began lessons at the age of six. After a decade of private study with Svetlana Gojevic in Toronto, he studied at the Schulich School of Music of McGill University for eight years with Marina Mdivani, a legendary Georgian pianist and pupil of Emil Gilels. Following this, he completed the Rebanks Family Fellowship and International Performance Residency Program at the Glenn Gould School under the guidance of James Anagnoson. With their support he also pursued residencies at The Banff Centre and the Lunenburg Academy of Music Performance.
Through master classes in Canada and in Europe, Geoffrey has gained insight from many important artistic personalities including Martha Argerich, Daniel Pollack, Leon Fleisher, John Perry, and Boris Berman. Among the numerous scholarships he was awarded by McGill University are the Mary Feher Prize, two Graduate Excellence Fellowships, and the prestigious Schulich Scholarship. He is a Second Prize winner at the 2015 Siegfried Weishaupt International Piano Competition in Germany and is a two-time First Prize winner of the McGill Symphony Concerto Competition. Geoffrey is a grateful recipient of bursaries from the Canadian Art Song Foundation, the Canada Council for the Arts and the Williamson Foundation for Music. In Canada, he has performed in venues including Koerner Hall, Pollack Hall, Rolston Recital Hall, and the Richard Bradshaw Amphitheatre. His performances have been broadcast on Radio1 in Tbilisi, Georgia, and on CBC-McGill.
Ji Soo Choi, violin
Recently hailed by the Canadian Broadcasting Corporation as one of the "30 Hot Canadian Classical Musicians under 30," violinist Ji Soo Choi started violin at the age of three in South Korea. She won concerto competitions, such as Taylor Academy Concerto Competition, and Toronto Symphony Youth Orchestra. She was also the 2013 Grand prizewinner of the Canadian Music Competition in the 19 to 30 year old category at the age of 18. In 2015, she was to perform at the Music Mondays series hosted by the CBC Radio 2. To add, she was chosen to receive the 2015 Musical mentoring Award by the Gold Coast Chamber Players in Lafayette, neighbourhood of San Francisco.
Ji Soo Choi started her journey with the violin at the age of three in South Korea, under the tutelage of Kwang Gu Kim and Yoo Jung Kim. She also studied with Marie Bérard, Barry Shiffman, and David Zafer at the Phil and Eli Taylor Performance Academy at the Royal Conservatory of Music in Toronto.
She has performed as a soloist with the Academy Chamber Orchestra, the Toronto Symphony Orchestra, and the Sherbrooke Symphonique Orchestra. Ji Soo has additionally performed in master classes conducted by James Ehnes, Ida Kavafian, Soo Vin Kim, Peter Oundjian, Hagai Shaham, Maxim Vengerov, Elizabeth Wallfisch and many distinguished musicians
Ji Soo is currently pursuing her Bachelor of Music degree at the Juilliard School in the studio of Ida Kavafian.
Soo Jin Chung, piano
Korean-Canadian pianist Soo Jin Chung received her Bachelor degree at the Faculty of Music at University of Toronto under the tutelage of James Parker and Enrico Elisi with a full tuition grant. During her undergraduate years, she has received several scholarships and awards including first prize of the annual Felix Galimir Chamber Music Competition. She received her chamber training from all members of the Gryphon Trio and has also grained insights from Trio Wanderer, Laurene Lesser, Noah Bendix-Balgley, Timothy Ying, Erika Raum, and St. Lawrence Quartet. As a soloist, Soo Jin has performed with the Toronto Sinfonietta, Mississauga Symphony Orchestra, and will join Hart House Orchestra as a guest soloist for their upcoming season. Soo Jin has worked with and performed for esteemed artists such as Yoheved Kaplinsky, John Perry, Arnaldo Cohen, and John O'Conor among many others through masterclasses and her studies at Centre d'Arts Orford and Aspen Summer Music Festival.
As a passionate advocate for outreach performances, she devotes her free time providing music for patients at the Crossroads Hospice Society in Vancouver during the summer in addition to hosting annual chamber performances at longterm care homes in Toronto.
This fall, Soo Jin will start pursuing her Master of Music degree at the Shepherd School of Music at Rice University in the studio of Jon Kimura Parker as the recipient of the Diane Dalton Williams Endowed Scholarship.
Jiwon Kim, viola
Violinist and violist Jiwon Kim has received Bachelor of Music and Master of Music degrees from The Juilliard School. An avid chamber musician and performer of new music, Jiwon has performed at venues including Carnegie Hall, Alice Tully Hall, and Avery Fisher Hall as a member of New Juilliard Ensemble, Juilliard Orchestra, and Sejong Soloists. She has premiered numerous pieces working with eminent composers and contemporary ensembles. Her world premiere performance of Roberto Sierra's Duo Concertante for violin and viola as part of Summergarden series at the Museum of Modern Art was reviewed by The New York Times and New York Classical Review as "high-energy" and "high quality."
During her years at Juilliard, Jiwon Kim studied chamber music with Andre Emelianoff, Toby Appel, Lewis Kaplan, Joseph Kalichstein, and Charles Neidich among many others. She has also worked with the renowned Tokyo String Quartet, Ying String Quartet, Anner Bylsma, Joseph Silverstein, Krzysztof Wegrzyn, and Ole Akahoshi at international summer festivals, masterclasses, and young artist programs including Chamber Music Society of Lincoln Center Young Musicians program, Banff Chamber Music Residency, and Great Mountains Music Festival.
Currently, Jiwon is pursuing her doctorate degree at Stony Brook University studying under Jennifer Frautschi, Nicholas Cords, and Emerson String Quartet.
Nicholas Denton-Protsack, cello
Nicholas Denton-Protsack is an emerging Canadian artist who holds a rare distinction of being equally proficient as both a cellist and a composer. He is currently completing the last semester of his bachelor's degree at the San Francisco Conservatory of Music, under the tutelage of Prof. Jennifer Culp (cello) and Prof. David Garner (composition).  He has also received masterclasses and coaching from acclaimed musicians including Mischa Maisky, R. Murray Schafer, Zuill Bailey, and the Borromeo String Quartet.
As a cellist, Nicholas has been the recipient of numerous awards, including 1st Place in the "SFCM Low Strings Concerto Competition" and Grand Prize in the "Vancouver Friends of Chamber Music" Competition.
As a composer, Nicholas has seen his works performed in several venues across North America, including the San Francisco Centre for New Music.  He also recently won 3rd place in the "Pacific Musical Society" composition competition.
Though his creative work covers many genres, Nicholas is particularly interested in chamber music, and is conceiving a career which will allow him to both perform and compose in that idiom as much as possible.
Rebecca Shasberger, cello  
Praised for the "maturity and sensitivity" of her playing (Casa Magazine), Rebecca Shasberger is currently pursuing a Masters of Music in Cello Performance and Suzuki Pedagogy at the Cleveland Institute of Music (CIM) under the tutelage of Sharon Robinson. Rebecca is part of the Intensive Quartet Seminar at CIM, through which she works closely with Peter Salaff and the Cavani String Quartet. She is currently the cellist of the Kalos String Quartet, with whom she recently attended the McGill International String Quartet Academy. During her time at CIM Rebecca has also had the honor of collaborating with members of the CIM faculty and the Cleveland Orchestra. In addition to her endeavors at CIM, Rebecca serves as principal cellist of the Heights Chamber Orchestra and teaches cello at the Cleveland School of the Arts.
Before moving to Cleveland, Rebecca graduated summa cum laude and Outstanding Music Department Senior from Westmont College with a degree in Music Performance. While at Westmont she played with the Siloam String Quartet, with whom she performed across the western United States and was invited to collaborate with faculty members on multiple occasions. Rebecca also served as principal cellist of the Westmont Orchestra, with whom she toured Austria, Hungary, Italy, and China. As a concerto soloist Rebecca has been honored to perform works by Brahms, Elgar, Saint-Saëns, and Vivaldi with orchestras. Rebecca has appeared professionally with the West Coast Chamber  Orchestra, West Coast Symphony Orchestra, and the Lancaster Festival Orchestra, and has received awards from the Performing Arts Scholarship Foundation, the Santa Barbara Music Club, and the John E. Profant Foundation for the Arts, among others. Rebecca has spent summers at the Banff Centre, Aspen Music Festival, and Credo Chamber Music. Previous teachers include Trevor Handy, John Sant'Ambrogio, and Dr. Nona Pyron.
Steve Koh, violin
Being a passionate performer and teacher, Steve Sang Koh is currently pursuing a Doctoral of Musical Arts degree in the Faculty of Music at the University of Toronto. He received his Bachelor of Arts at Rice University in Houston, Texas (U.S.A.), where he was the recipient of the Herbert & Helen Allen scholarship and the Dick and Mary Ellen Wilson scholarship. After finishing his Bachelor's degree, Steve continued his studies and received his Master's in String Performance and Pedagogy at Northwestern University in Evanston, Illinois (U.S.A.), where he was the recipient of the coveted Emily Boettcher and Yule Bogue Endowed Fund and the Dick Eickstein Grant.
Steve has studied with the members of the Chicago Symphony Orchestra, Paris Radio Orchestra, Atlanta Symphony Orchestra, Seoul Philharmonic Orchestra, and the Toronto Symphony Orchestra. His past and current teachers have included Yehonatan Berick, Clara Jumi Kang, Svetlin Roussev, Joel Smirnoff, Koichiro Harada, Gerardo Ribeiro, Kathleen Winkler, Helen Hwaya Kim, Irina Muresanu, and Krzysztof Wegrzyn. He has performed in solo and chamber music masterclasses for Cyrus Forough of Carnegie Mellon University, Paul Kantor of the Shepherd School of Music, Shmuel Ashkenasi of the Curtis Institute of Music, Hiroko Yajima of Mannes School of Music, the Philharmonia Quartett Berlin of the Berlin Philharmoniker, the Ébéne Quartet and for the Belcea String Quartet.
At University of Toronto, Steve is currently the Palmason Graduate Fellow in Violin and the teaching assistant to professor Annalee Patipatanakoon.
TRIO MICHAEL 
Young Yoon, violin; Jaesung Lim, cello; Junyeong Lee, piano

Trio Michael (pronounced Mi-ka-el) is compromised of three flourishing young musicians from South Korea, violinist Young Yoon, cellist Jaesung Lim, and pianist Junyeong Lee. Already acknowledged in their home country and abroad as soloists, they came together as a trio in 2017 to further explore their musical horizons and to delve into the foundational pillar of music communication.
Trio Michael is the winner of the 2017 Artsylvia Foundation's Special Chamber Music Award, and since 2012, they have been supported by the Spring Festival, a chamber music festival under the direction of violinist Dongsuk Kang. Currently, Trio Michael is preparing for participation in various competitions and festivals, working through Beethoven, Brahms, and Schumann cycles, and commissioning new works.
VON QUARTET
Jisun Lee, Daisy Rho, violin; Dmitri Yevstifeev, viola; Joanne Yesol Choi, cello
 The Von Quartet is the current Undergraduate Quartet in Residence at the Jacobs School of Music in Indiana University. Through hard-work and determination, they have become the first and youngest group so far in the music school to have held this prestigious position for two whole academic school years (2015-2017). The Von Quartet was formed in 2014, and has been under the guidance and tutelage of the Pacifica Quartet and Atar Arad. Von has participated in masterclasses for Robert Mann, Martin Beaver, Ani Kavafian, Nicholas Mann, and David Geber.
The quartet had the privilege of being selected as one of four quartets handpicked by Robert Mann to participate in the 2016 Robert Mann String Quartet Seminar held at the Manhattan School of Music. They were also one of the youngest quartets to attend the 2016 Chamber Music Residency at the Banff Centre. Von worked closely with Mark Steinberg, Richard Lester, Hsin Yun Huang, and Barry Shiffman.
Yeajin Kim, violin
Yeajin Kim is a young professional artist who enjoys a career as both a performer and educator. She was born in Daegu, South Korea in April 11, 1994. She started to study the violin at the age of six with Suzuki Method studies. She was awarded a number of national and international competitions including New York Artists International Competition, East Coast International Competition and Ehwa Kyungyang Competition. She was invited to perform at the Waltz & Dr.Mahn Young Artist Concert and also has played at the Seoul, Ansan, Goyang and Namyangju in Korea as a performer. She has been present at Music festivals in Korea, Japan, China, Taiwan, Philippines. With her great passion for music, she has played in several orchestras with Hun Joung Lim, Nanse Gum, Han-na Chang as a professional violinist as well as a chamber musician in her native country, Korea.
As well as a performer, she is enthusiastic about music education. She was a Siheung-si Music Mentoring Teacher and is expected to receive a Secondary Teaching Certificate of Music. She was both academically and musically brilliant – She won a full-tuition grant from Seoul Arts High school and Seoul National University in Seoul, Korea.
Kim received a Bachelor degree in violin performance at the Seoul National University this February and plans to pursue a Master of Music degree in the United States. Her principal teachers include Hyuk Joo Kwun and Jane Kim.
Younggun Kim, piano
Younggun Kim is a pianist known for his blazing technical capacity and a lush sound supported by a natural phrasing sense (Timothy Gilligan, New York Concert Review). He has performed around North America and Europe. His performances this season include appearances with Mozart Festival Texas in San Antonio, Texas, and with Kindred Spirits Orchestra in Toronto. He also has recital engagements in Vancouver, Toronto and San Antonio.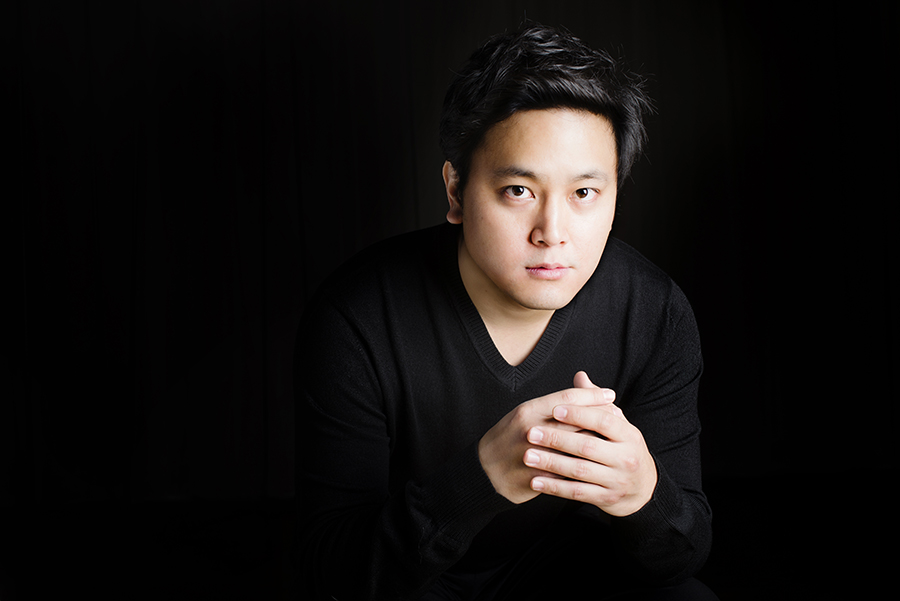 The winner of various prizes including San Antonio International Competition, Concours International de Piano Francis Poulenc and Doctor of Musical Arts Recital Competition at the University of Toronto, he also received various prizes and scholarships from the Canada Council for the Arts, University of Toronto, Peabody Institute of The Johns Hopkins University, the Glenn Gould School of the Royal Conservatory of Music, Canadian Music Competition, Shean Competition, the Alice and Armen Matheson Graduate Scholarship, Anne Burrows Foundation and Winspear Fund. Most recently, Younggun was given the Tecumseh Sherman Rogers Graduating Award, which is the largest award that the University of Toronto, Faculty of Music offers.
He has also been closely involved since 2011 with the Health Arts Society of Ontario, providing classical music concerts to audiences who no longer can make it to concert halls.
A Toronto-based Canadian citizen from South Korea, he finished his undergraduate degree at the Glenn Gould School of the Royal Conservatory of Music with Professor Marietta Orlov, Master's Degree at Peabody Institute of Johns Hopkins University under the guidance of Professor Boris Slutsky and the Doctor of Musical Arts Degree at the University of Toronto with Professor Marietta Orlov. He is active as soloist and chamber musician.